Pics are long gone so here they are again...
We start with the SPUN STEEL waterslide decal on original paint of a WWII or early CJ2A jack. Whether this color was offered on all the jacks provided for the 2A production I have no proof. This jack was bought from an estate sale where there were also a pair of mostly unused 2A rims with knobby tires on them, in near new condition. No sign of any WWII jeep stuff, although there was a pair of Weed chains with original bags there too.
Jack on its side shows the incorrect square base...
Here's another view of the bottoms of several jacks, the one in the middle is the holy grail..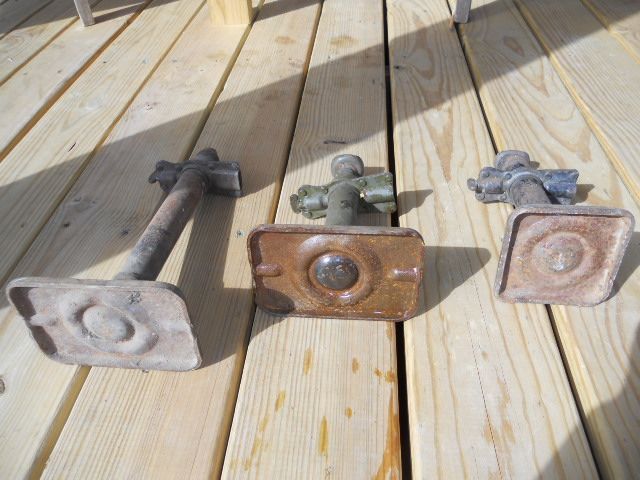 Here's the working end where you turn the screw with the lug wrench...or flat bar in the case of the wrong jack on the left...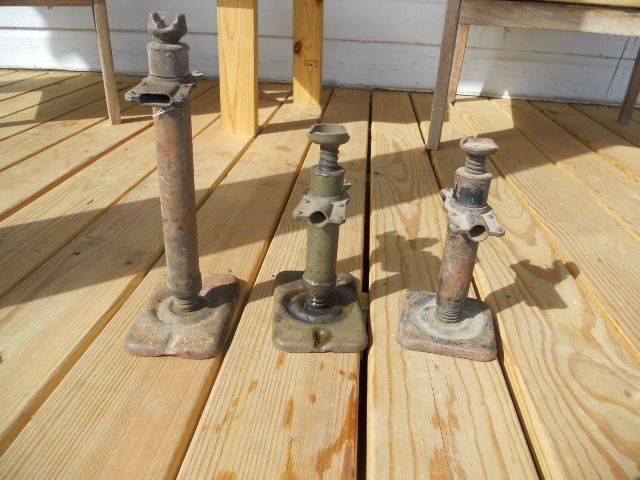 A better view of the up / down levers and the cup on top of the jacks, again the center jack is correct.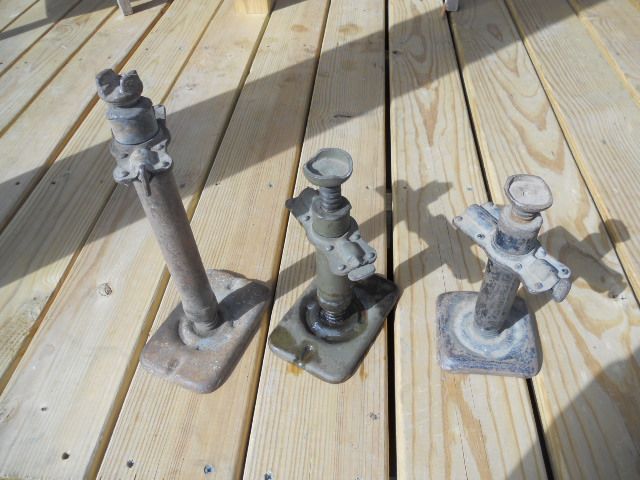 And of course, the gratuitous shot of the whole collection where it belongs on top of the china cabinet.