Windshield adjusting arm

Printed From: The CJ2A Page
Category: The CJ2A Parts Project
Forum Name: Body Group
Forum Description: Includes Seats, Windshield and Body Parts
URL: https://www.thecj2apage.com/forums/forum_posts.asp?TID=2598
Printed Date: 04 Dec. 2020 at 12:34am
Software Version: Web Wiz Forums 12.03 - http://www.webwizforums.com


Topic: Windshield adjusting arm
---
Posted By: Doug
Subject: Windshield adjusting arm
Date Posted: 30 Oct. 2006 at 6:11pm
---
ARM, adjusting windshield,
inner assembly (after Ser.# 15304)
Part # 663707


This is shown in comparison to a commonly available military surplus arm(M35 and others). Crucial dimensions and function are the same.

Pictures from CJ2A SN 78627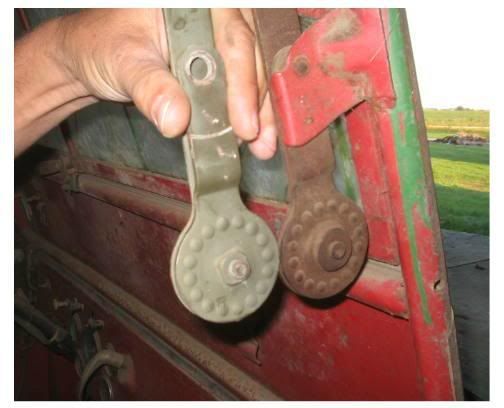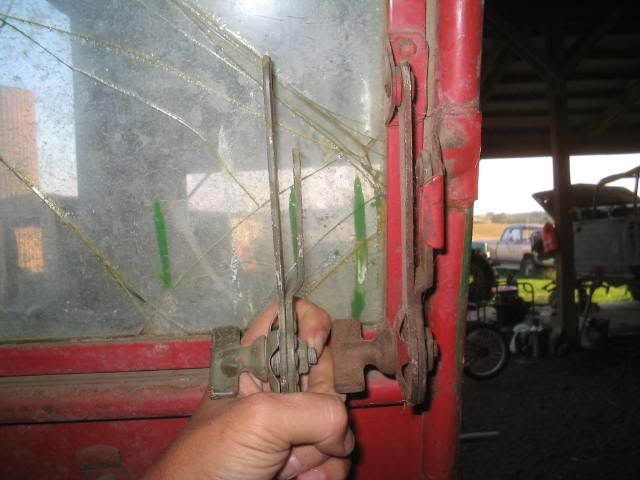 -------------
Life's journey is not to arrive at the grave safely in a well preserved body, but rather to skid in sideways, totally worn out,
shouting "...holy cow, what a ride!"
---
Replies:
---
Posted By: monte
Date Posted: 22 Feb. 2008 at 9:35am
---
The (six starred) compression spring you show in your pictures is the one I'm looking for...any chance you would part with one? It's all I lack to complete the resoration of my windshield.

-------------
"Stump Jumper" Colorado ex-patriot...
"If it don't leak it aint a Jeep"
---
Posted By: Jus*Jack
Date Posted: 22 Feb. 2008 at 12:12pm
---
Monte: Those "star washers" are tough to come by...at least in my experience! There were a number of military vehicles that used this same style of "lollipop", and as far as I know, most of 'em used the star washer as well...but being of thinner spring steel, they were more prone to rust, and tended to go away more quickly than most other parts.

You may want to check some of the auction listings on eBay, or keep your eyes open on here, since they do come up from time to time, usually as part of the overall assembly...but be prepared to pay a hefty price, if the spring is the only thing you're wanting! I recently saw one (ONE!) lollipop (with thumbscrew and washer) go for about $40, and a _complete_ set may go to $80 or more.

Some of the other folks on here may have a better suggestion as to where to find just the washer, and if so, they'll chime in shortly.

HTH!

-------------
Seeya!

<Jack>

'48 CJ2A 197207 "Junebug"

'48 CJ2A 191237 "Turquoise"
---