OK...when I bought my project, the front axle had a long shaft from a D27 (spicer joint) and a short shaft (bendix joint) from a D25. I bought a short shaft from a D27 with a spicer joint so that both front axle shafts will match and be easier to service with the spicer joints.
I haven't fully buttoned up my front axle yet because I'm waiting on some new king pin bearings, but I did mock it all up. I noticed that my shafts are pretty sloppy in the housing nearest the knuckle. On closer inspection, I noticed that the original short side bendix shaft has a machined diameter near the joint that closely matches the diameter of the bushing in the housing...but neither of the newer shafts with the spicer joints have this machined diameter; they're rough-cast.
Will it be harmful to run these new shafts since the axle isn't nearly as supported or sealed by the bushing? How in the world would I "fix" this situation? Even if I found a smaller diameter bushing to press into the axle housing, the shafts themselves would still have to be turned I imagine to match the bushing.
Anybody run into this before? Here's some pics of what I'm talking about:
Here's the original short-side shaft with the bendix joint; you can see the machined diameter that rests on the axle bushing: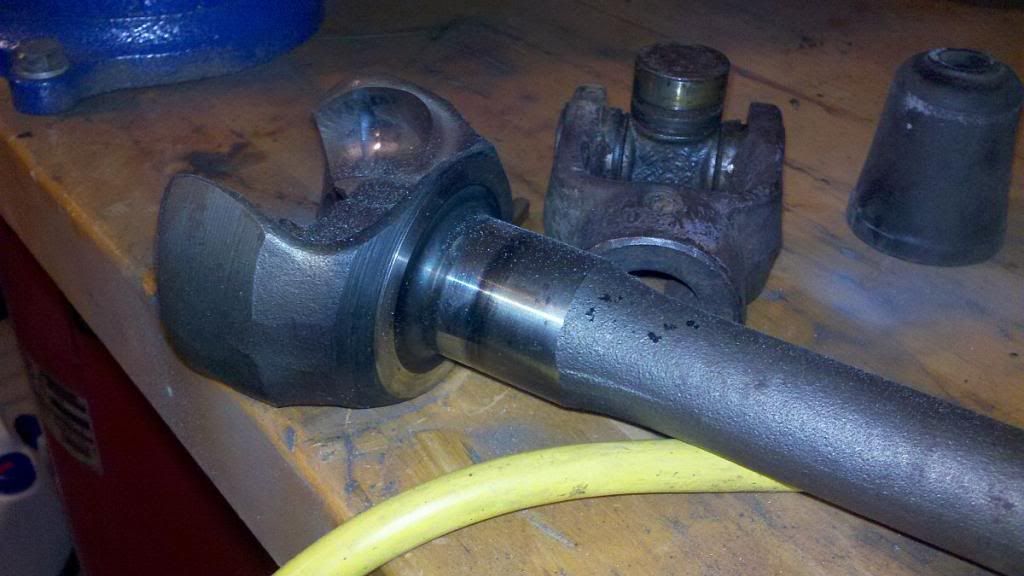 Here's the long-side shaft with spicer joint that came inside my front axle - rough cast in the same location: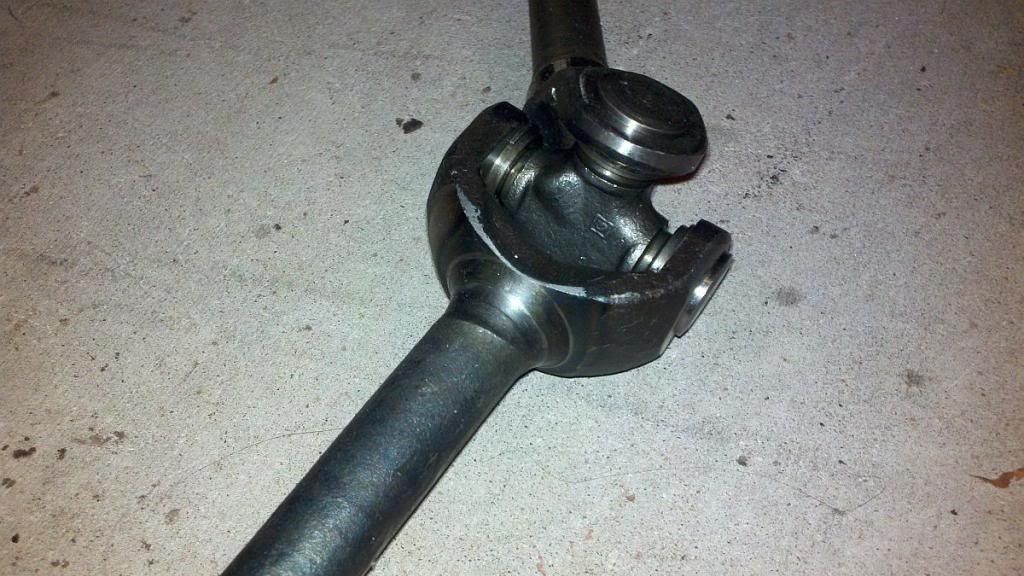 Here's the replacement short-side shaft with spicer joint: rough-cast in the same location:
-WRM